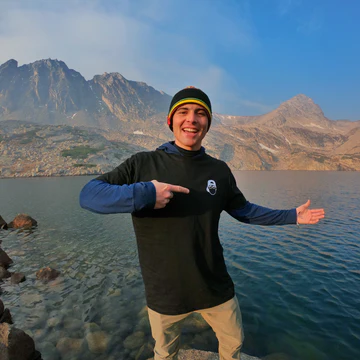 Chilled Samples
Chilled Samples infuses nature, originality, and adventure to create unique drum and melodic samples for chillhop, lofi hip hop, and mellow beat producers. Every sample pack is authentically created to bring members of the Chilled Samples community the most unique and original samples available on the market, while simultaneously being designed to enhance inspiration, workflow, and productivity.
Beyond the sounds, Chilled Samples is a community for chillhop, lofi hip hop, and mellow beat producers to learn, grow, and share their art. Lofi, chillhop, and mellow beats positively impacts millions of listeners across the world on a daily basis. The core foundation of the Chilled Samples community is centered around supporting and celebrating the creators of this global music...YOU!
My Story:
First, I want to thank you from the bottom of my heart for showing interest in my art. I am truly honored that you are considering using my samples in your original music. As a fellow producer and musician, I do not take this act of creation and collaboration lightly. I understand the dedication, effort, and emotion that you put into your beats. I strive to provide you with the most original, highest quality, and truly authentic samples.
I began Chilled Samples as a way to infuse my life's greatest passions: Music, Adventure, and The Artistic Journey. Based in the beautiful state of Colorado, I have the opportunity to climb magnificent summits, explore lush valleys, and discover hidden lakes and waterfalls in the majestic Rocky Mountains. Utilizing my Zoom recorder, various percussion sticks, rocks, trees and whatever can be found in the natural surroundings, I try to capture the energy of these landscapes and craft them into unique audio samples that can be used in your original music.
Much Love,
Cody Christianson (Chilled Samples)
---
We think you'd also like: